Call logging for Microsoft Teams
Connect your Microsoft Teams account to our products and enjoy all the data analysis tools you'd expect from an award-winning call logging system.
Overview
If you're looking to log calls from Microsoft Teams, our Teams Connector is the solution you need.
This cloud-based service acts as an intermediary between your on-premise or cloud-hosted TIM product and the Microsoft Teams platform, enabling you to capture and analyze calls and meetings data in real time. By communicating directly with your Teams online tenancy, our connector makes it easy to log and report on Teams calls just as you would with a standard PBX.
Whether you're dealing with peer-to-peer Teams calls, Microsoft Calling Plan calls (PSTN), or SIP Direct Routing calls, our solution has you covered. Plus, you can even log Teams calls alongside your regular PBX. With TIM downloaded and authorized to receive call data from your Microsoft account, you'll have full visibility of your call data in just a few minutes.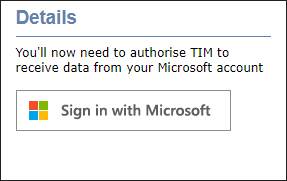 To help you get started, we offer a free trial of our software. After discovering how much you like it, you can choose to continue using it with a simple annual rental, or you can purchase the software outright.
Unified management information
At the heart of our approach is a simple yet powerful principle: we treat data from Microsoft Teams the same way we treat data from any other PBX, whether it's an on-premise or cloud-based system. This means you get a complete picture of your communications activity in one central, unified system, regardless of whether your staff use a standard telephone system or Microsoft Teams.
Getting started
First, decide which TIM product suits you best.
Download and install TIM Plus or TIM Enterprise along with your free trial license.
Sign in to your new product using a web browser.
Add a Teams Cloud Connector using the simple two-step wizard.
Get all the analysis and tools you need to manage your teams effectively.
---
Reporting
TIM transforms your teams' calling patterns into valuable business intelligence with its built-in reporting features.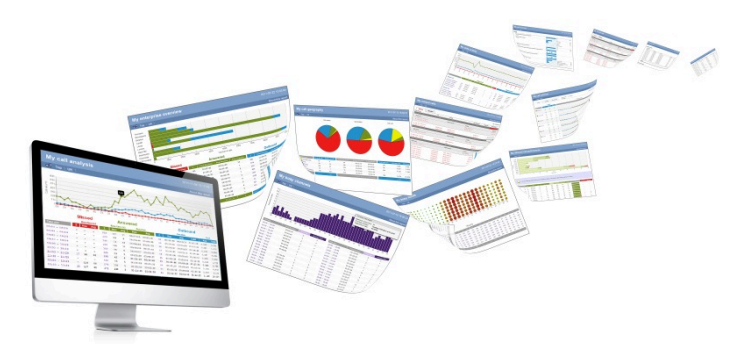 The reports offer a wide range of filters and options, and you even have the ability to create custom report scripts.
You have the option to access your reports interactively through a web browser, or receive them automatically at regular intervals in various file formats.
You can easily track PSTN calls on Teams to identify active phone license users. If the report on TIM shows a user isn't making calls, their license can be removed to save cost.
---
Display Boards
The display boards in TIM provide up-to-the-second call information, enabling everyone to monitor their staff's performance accurately. These boards can be viewed on large-format physical screens placed among your teams or on any standard web browser, including mobile devices.
What's more, we've got you covered with unlimited Display boards included as standard, so you can keep track of your team's performance without any restrictions.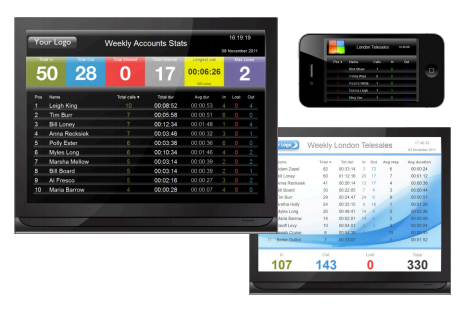 Our statistics are gathered from comprehensive 'stats collectors' that can be strategically placed throughout your organizational hierarchy, allowing you to display the relevant information to the right people.
The stats collectors are fully customizable, which means you can easily tailor them to match your company's brand and visual identity.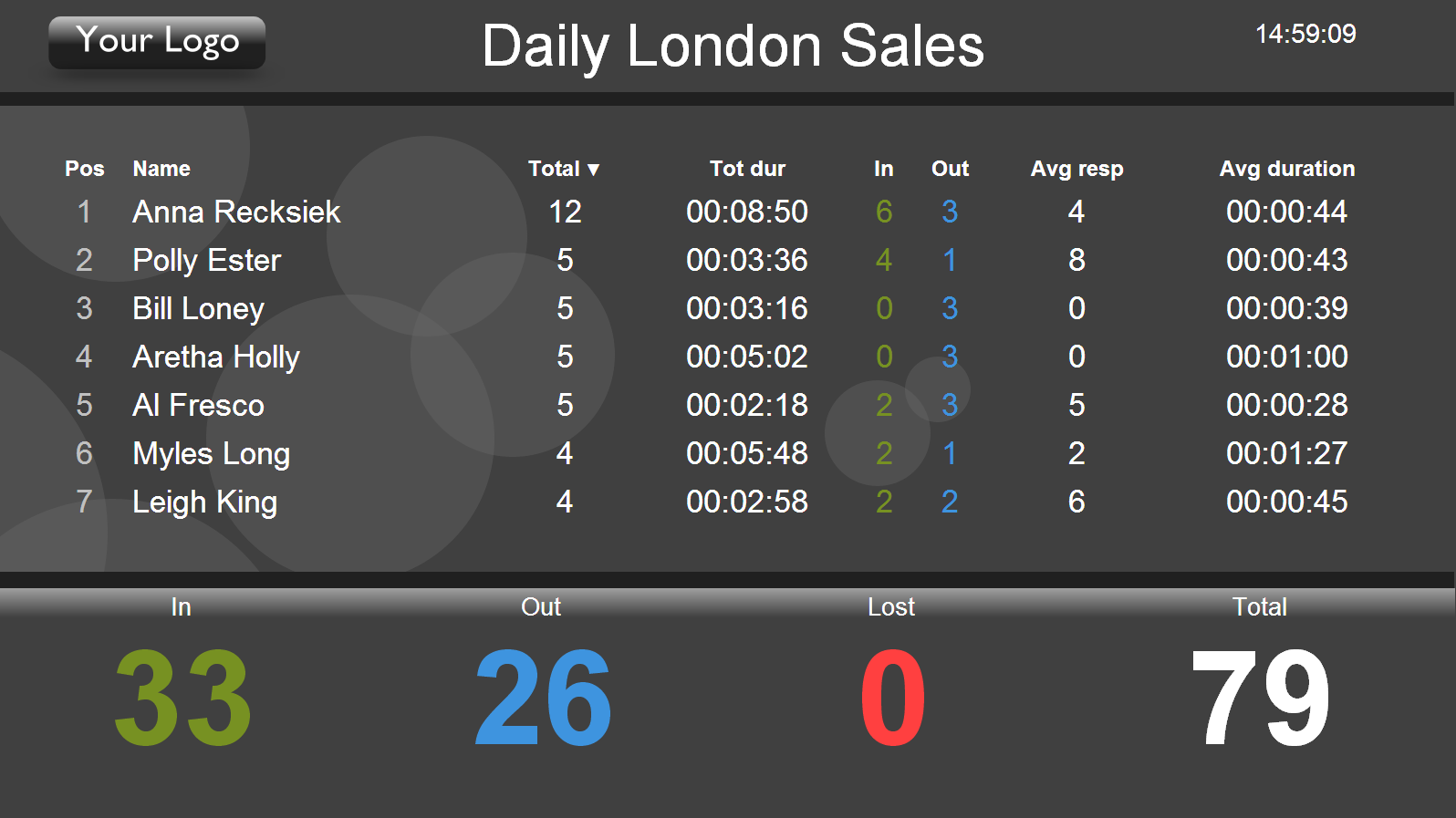 To help you get started, we offer a range of template screens that you can use as a foundation. If you prefer to start from scratch or customize the templates, our powerful browser-based screen designer gives you complete freedom to create your own screens to fit your needs.
---
Security
When authorizing us to collect your call data using your Microsoft Account, the permissions we require are both minimal and read-only so we don't touch your Teams configuration.
Your calls and meetings data is encrypted in transit and only the users you create are authorised to see your call data.
And of course, you're free to revoke access at any time using the Azure Portal.
Open API
At Tri-Line, we believe in the power of sharing, which is why we provide access to all the call and meeting data we collect from Microsoft Teams through our web-based API. This way, you can easily integrate this data into your existing workflows or applications.